Hope You Enjoyed The Ride
Well, this is the end of the line.
I'd like to thank you for your fine company.
Sure would appreciate it if you'd autograph
my log book before ya hit the road. Thanks!




......

Keep the shiny side up! Come back again!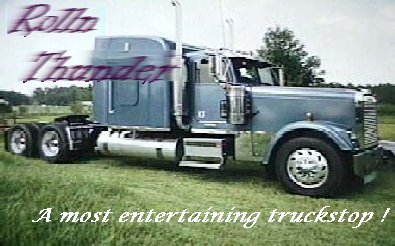 Stop by
The RollnThunder Truckstop
Meet Pat, Jerry and the critters.
Great people in the truckin' world.




Road Weary? Riding a truck ring ?
Stretch your legs, tour this cave.
Click the sign there it'll put ya
back here on route.
So, you thought a rock was a rock..
Check this out!....







Look at this billboard! We got an award!





What a great surprise!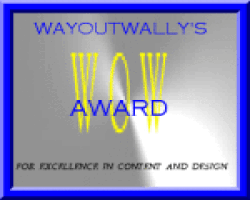 Many thanks Way Out Wally!





Another!
A big thanks to the Wilsons!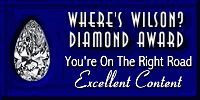 Thank You Road Star!